MANAGE Tab
1.1 - Overview
1.1.1
The MANAGE tab allows for communication between the Noventri Server™
software and the Noventri Eco-Series™ line of players.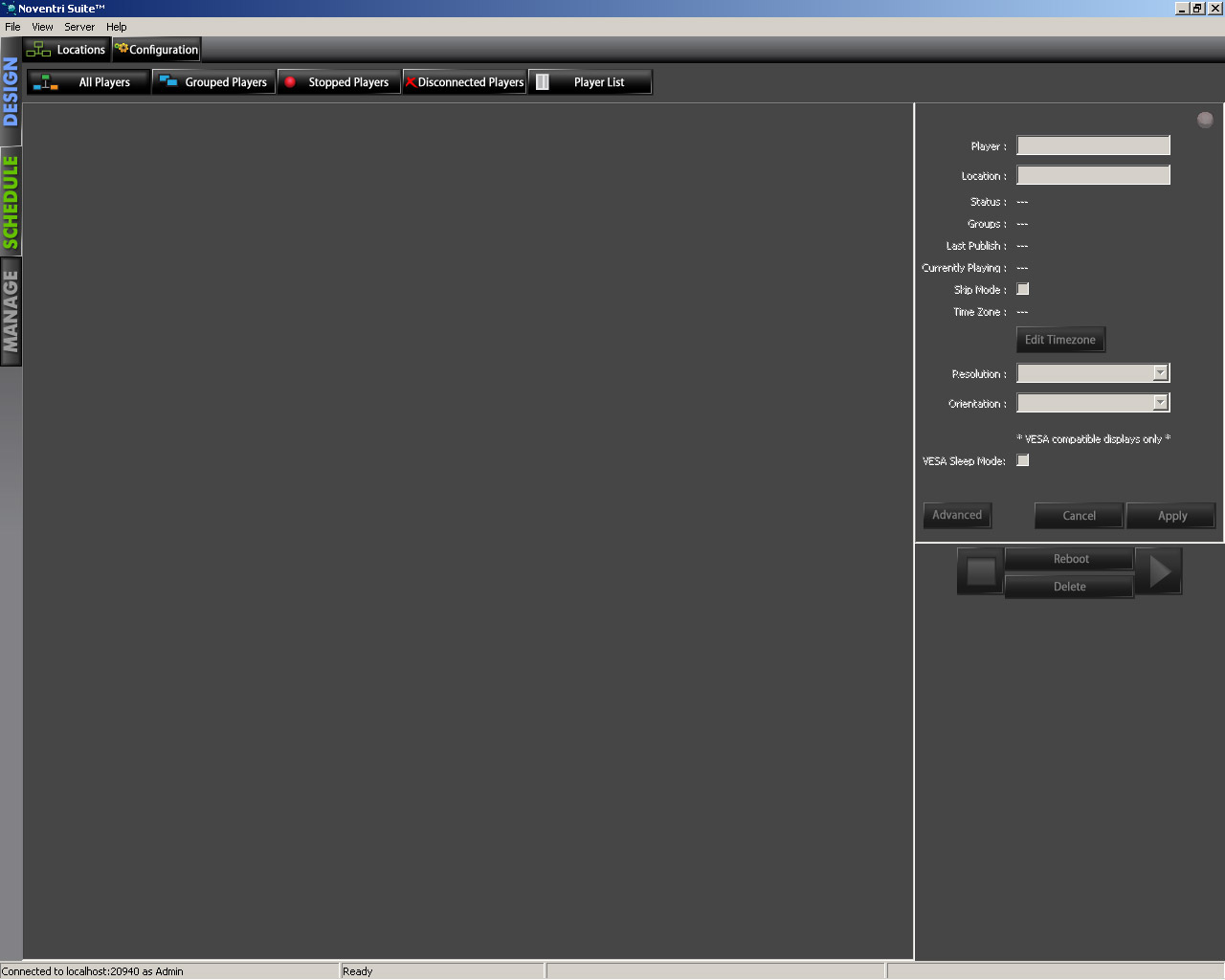 Note: This feature is only for use with the Eco-Series™ line of players.
1.1.2
To use the MANAGE tab, you will need to have the Noventri Server™ software
installed and running on the same computer as the Noventri Suite™ or another
computer.
1.2 - Start MANAGE
1.2.1
Clicking on MANAGE will bring up the Locations panel. The All Players tab
will be selected.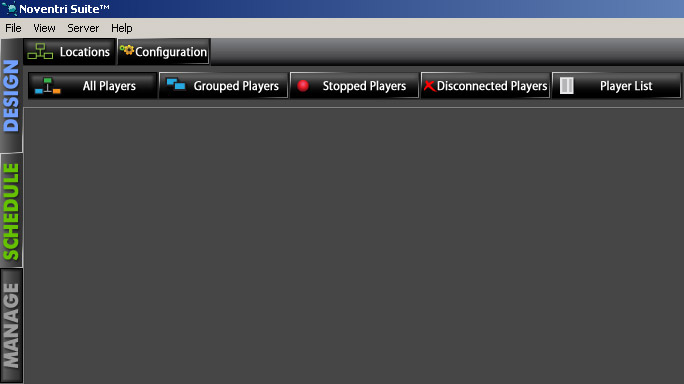 1.2.2
If you are not already connected to the Noventri Server™ software, the
Noventri Server Login dialog will come up. (See the Login to Noventri Server
section of the Design manual.)
1.2.3
After logging into the MANAGE tab, Noventri Suite™ will synchronize with the
server, and any players configured to point to the server will show up under the
All Players tab.
WARNING: A player firmware update may occur upon connection. Do not disconnect
the power from any of the players while the firmware is being updated.
1.2.4
After the players have established a connection with the server, they will be
displayed under the All Players tab.

Go forward to the next section!
Go back to the previous section
Return to the Table of Contents